About me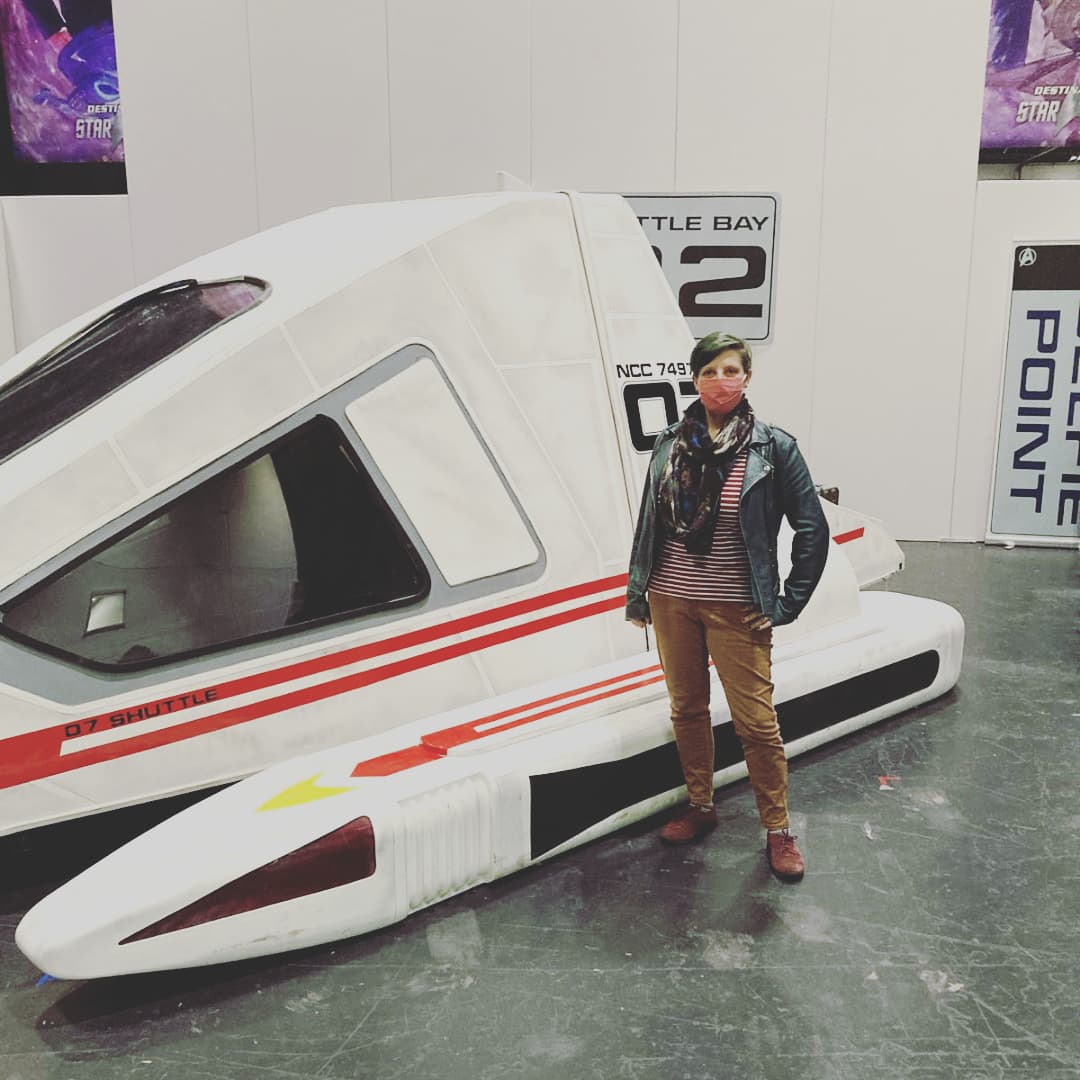 I'm Sarah Jackson, a writer living on the edge of Epping Forest in London, UK and occasionally zooming through it on my tricycle.
Writing
I write short speculative fiction for the most part, but I'm also editing my first novel. It's a historical fantasy story set in 18thC London and featuring magic, murder, opera, automata, and perhaps a pirate or two.
My short stories, flash fiction, and micro fiction have been published in magazines and anthologies, and some are available to read online.
Since early 2022 I've been part of the editorial team at The Fantastic Other literary journal, which publishes a selection of exceptional fabulist stories, poems, and art twice a year.
I also have a Goodreads Author profile (Though I use Storygraph to record my reading.) You can find me on Mastodon as Napdragon@ComicsCamp.Club
Exploring our inner worlds
As a writer, a champion daydreamer, and as someone recovering from complex PTSD, I'm very interested in our inner worlds.
By that I mean both how we experience our thoughts, feelings, and memories, and the rich worlds that we generate from our imagination.
For me, fantasy, horror, and science fiction offer the very best tools to find words for the wordless, express the inexpressible, and imagine the impossible.
Groups and networks
Finding writing community has been massively important for me, and it's the first thing I would recommend to any new writer. Currently, I'm a member or an associate member of the following groups and networks:
Learning and teaching
Like a lot of people, I spent a long time feeling like I wasn't a 'creative person', whatever that means.
Whenever I tried to make art I struggled with perfectionism, thinking that I would never be 'good enough', worrying that I didn't have anything to say, and feeling that perhaps it was all pretty pointless.
Thankfully, I had the opportunity to change my mind about all those things!
As well as continuing to develop my own writing practice, I aim to support others with their own creative writing through workshops and classes.
I'm a certified Write Your Self trauma-sensitive writing guide, and also offer workshops and courses to support writing for wellbeing.
Contact and support
If you'd like to get in touch, you can email me at kestrelcopy@gmail.com.
If you've enjoyed my writing you can help me do more of it by supporting me via Ko-Fi.