About me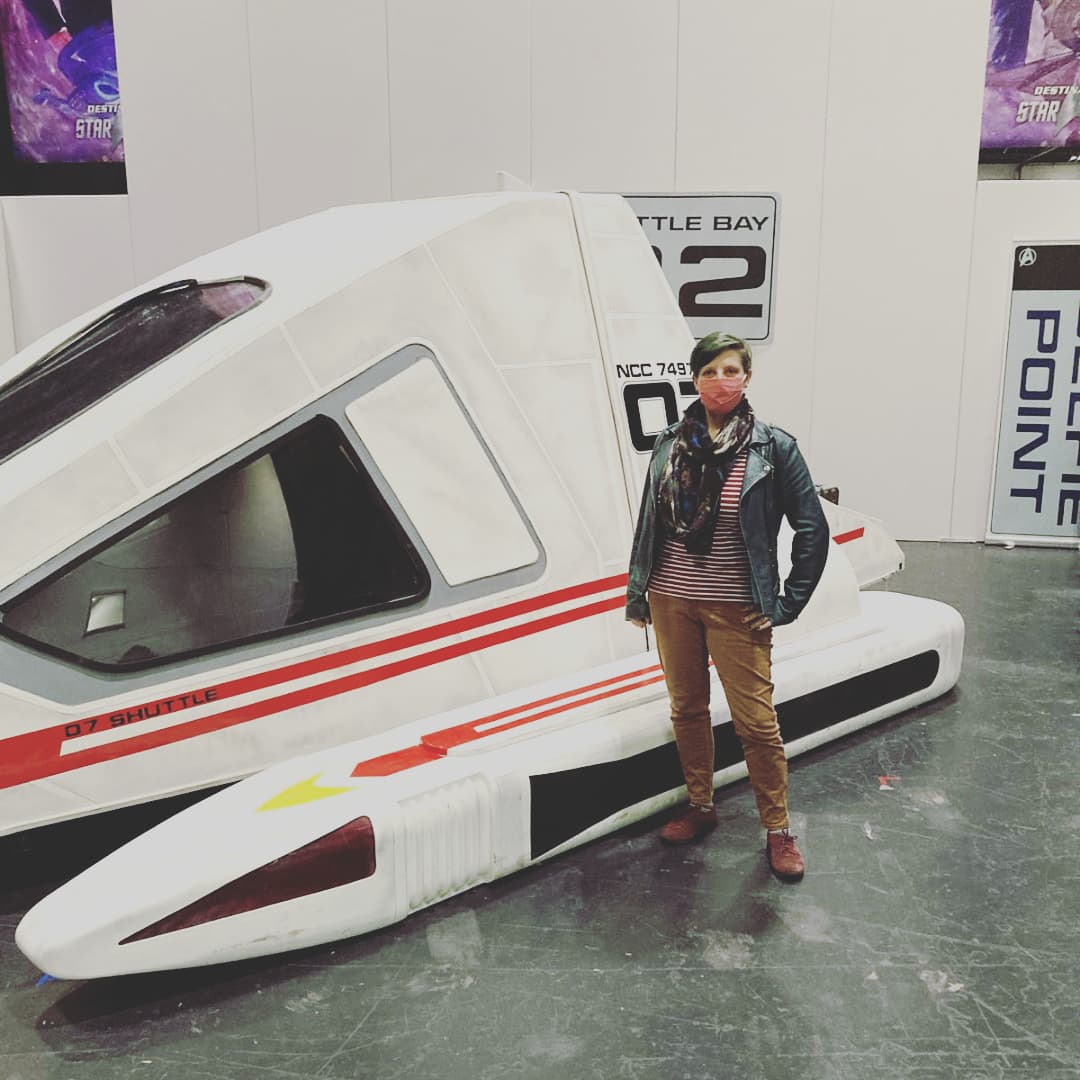 I'm Sarah Jackson, a writer living on the edge of Epping Forest in London, UK and occasionally zooming through it on my tricycle.
Writing
My speculative short stories, flash fiction, and poems have been published in magazines and anthologies including Strange Horizons, Translunar Travelers Lounge, Electric Spec, Wyldblood Magazine, and Tales From Between.
Inner Worlds
After previous experience on the editorial team of Fantastic Other magazine, I've set up Inner Worlds, a quarterly speculative fiction zine about our inner lives.
Why 'inner worlds'? As a writer, a champion daydreamer, and as someone with lived experience of complex trauma and recovery, I'm very interested in how we experience our thoughts, feelings, and memories.
For me, fantasy, horror, and science fiction offer some of the very best tools to find words for the wordless, express the inexpressible, and share our deepest stories.
Newsletter
Twice a month I send a free email newsletter with links to interesting, entertaining, or useful things that I've been reading, watching, and listening to. (Here's an example!)
Subscribers also get a free ebook (EPUB and mobile-friendly PDF). Ten Strange Tales is a selection of my favourite ghost stories from the public domain, including stories by Virginia Woolf, Edith Wharton, Charles Dickens, May Sinclair, and more.
If you'd like to get my newsletter and support Inner Worlds zine at the same time - and access perks including exclusive videos and free workshop places - why not subscribe from £2.50 a month?
Teaching
I offer friendly, supportive, and trauma-sensitive writing workshops and classes on a range of topics.
I'm a certified Write Your Self trauma-sensitive writing guide, and in June 2023 I joined the board of writing for wellbeing organisation, Lapidus International.
You can find out more about my educational and professional background on my LinkedIn profile.
Groups and networks
Finding writing community has been massively important for me, and it's the first thing I would recommend to any new writer. Currently, I'm a member of the following groups and networks:
Contact
If you'd like to get in touch, you can email me at sarah.i.jackson[at]gmail.com. You can find me on Mastodon as sarahijackson@wandering.shop